Lessons Learned:
One of the things that I love about RVing, is that we get to stay in smaller towns and explore all that they have to offer.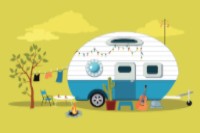 Winnemucca, Nevada has an amazing amount of things to do, to see and to explore.  There are hiking/biking trails, fishing lakes, the Basque culture to learn about and so much more.  Check out this video about Winnemucca to Paradise Valley to get more ideas of what is out there.
And, BTW, if you don't have an RV or don't want to pack it up, here is an option for you.
Choose a park model instead of a hotel room.
1.)  A park model has more room than a hotel room so you can move around, not have to watch TV in bed and you can make hot chocolate to drink while watching a movie.
2.)  Don't worry about putting out a Do Not Disturb sign if you want to sleep in.
3.)  You don't have a common wall with anyone so you don't have to worry about hearing someone coming and going all night long.  You also don't have anyone moving around above or below you.
4.)  You can cook your own dinner for that romantic evening you have planned.
5.)  It won't cost you as much as renting a bungalow, or a bed and breakfast.
There are a gazillion more reasons but you already know that, right?
There are a lot of great reasons to pack it up and get away to relax.  Check out our Facebook Page to get some ideas.
What's Cooking?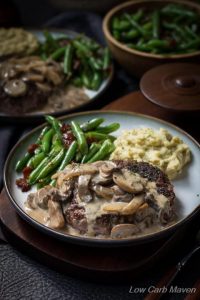 BEEF IN THE WILD
INGREDIENTS
2  pound(s)  ground beef
4  6 oz. cans Dawn Fresh Mushroom Steak Sauce
2  7 oz. cans pieces and stems mushrooms (drained)
toasted bread
PREPARATION
Cook ground beef over fire in skillet until no longer pink. Add the mushrooms and gravy and combine. Serve over toast. Easy, hearty, inexpensive, and delicious. Kids love it.
Submitted By
Angela Dobbs – Peoria, Il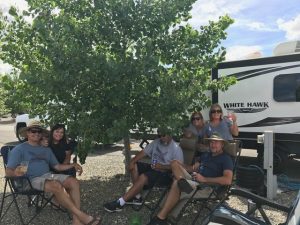 What's Happening!
April is the month when you begin to get rid of that cabin fever you have had for months now.  Here are some local events to put on your calendar:
April 1                777 Barrel Racing/Hairy Horse Race
April 28-29        777 Barrel Race
And just in case those don't get you ready to book a stay, you can always celebrate:
April 1                April Fool's Day (of course)
April 5                Read a Road Ma Day
April 7                National Beer Day
April 15              Wear Pajamas to Work Day
April 21               Astronomy Day
April 29               International Dance Day
Any of those are a great excuse for booking a stay and heading out.
Give us a call at 775-621-5277 or Book your reservation here or at our website.
Hope to see you here.