Lessons Learned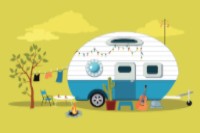 If you are like me, you get tired of eating out and want to cook your meals at the RV. You may have noticed that the RV oven may not be the best oven you have ever used.
You may have noticed that the oven tends to burn things on the bottom before the top is done.
Here is a tip I heard years ago and it really seems to work.  Put a pizza stone in the bottom of the oven (but not directly on the flame.)  This seems to even the heat out and cook things more evenly.
Give it a try and see if it will work for you.
What's Cooking?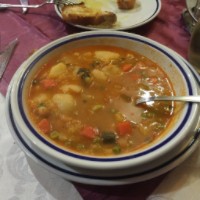 2 pounds boneless, skinless chicken breasts (or prepared strips)
2-3 Tablespoons coconut or canola oil
1 cup orange marmalade
1 cup barbecue sauce (not a smoky variety)
Directions
If you have whole breasts, cut them into equal sized strips and place them into a hot skillet with the oil to cook through. While they are browning, mix together the marmalade and barbecue sauce. When the chicken is cooked through, drain off any residual oil or liquids and stir in the sauce. Cook on medium to low heat for 5-10 minutes, or until the sauce has achieved your desired level of stickiness. Serve with a veg and pour extra sauce over plain rice.
Slow cooking: place the chicken strips into your Crock pot™ and cook until done. Drain off juices, stir in the sauce and cook on low for 10-15 minutes or until you feel it is sticky enough.
Serves: 4
Recipe courtesy of http://goodrvfood.com
What's Happening!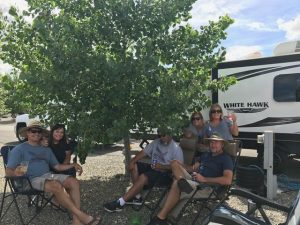 September is full of fun things to do while staying at New Frontier RV Park.  
Check out these dates:
Aug 31 – Sept.3    Tri-County Fair & Stampede
Sep 1 – Sep 3        Buckaroo Western Art Roundup
Sep 18 – Sep 23    Nevada Good Sam Samboree
And just in case those don't get you ready to jump in the RV, you can always celebrate:
Sep 6         Fight Procrastination Day
Sep 10        Swap Ideas Day
Sep 16        Guacamole Day
Sep 30        Astronomy Day
Any of those are a great excuse for a quick getaway.  Give us a call at 775-621-5277 or Book your reservation at www.NewFrontierRVPark.com.
Hope to see you here.